Contributors
Aviation Museum (Bucharest)
Dimitrie Gusti National Village Museum (Bucharest)
Teleorman County Museum (Alexandria)
Boian Plain Museum (Drăgănești-Olt)
Ostrovit S.A.
Caro Hotel
Aerial Archaeology. In Romania and in Europe
By Rog Palmer, Irina Oberländer-Târnoveanu, Carmen Bem
CARO Hotel - Hotel Conference Venue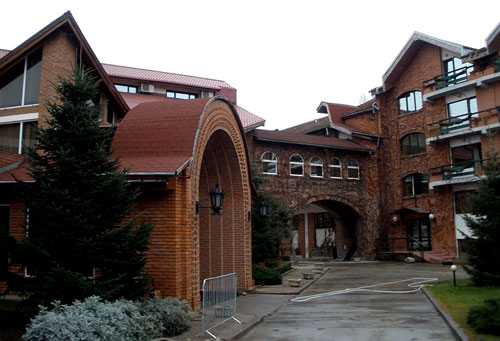 Hotel in Bucharest, Conference Rooms- Caro Hotel Only 15 minutes from the heart of Bucharest, the Caro Hotel features a German style architecture and comfortable accommodation. Situated in the Northern part of Bucharest, on the Barbu Vacarescu Boulevard, nearby the exclusive Floreasca, Dorobanti and Pipera districts, the hotel is an ideal place to reside for both business as well as leisure travelers.

Caro Hotel is renowned for its peaceful surrounding area, the modern facilities and quality services it offers. The hotel addresses businessmen, groups or individual travelers, tourists and event-organizers.

Our guests will enjoy a pleasant view of the Tei Lake, 216 four stars and three stars rooms, a restaurant of 150 seats, a lobby bar, as well as 1050 seats dedicated to organizing events, conferences and parties.

It only takes a couple of minutes of walking to get from the Caro Hotel to the office buildings area from the Fabrica de Glucoza and Dimitrie Pompei streets and only 15 minutes to get to the Romexpo Exhibition Center or the city center – Victoriei Square, Romana Square, Universitate, Unirii Square.
For those who choose Bucharest for entertainment or shopping, Caro is the ideal place for accommodation – close to the Baneasa Mall, as well as the Bamboo Lounge, Gaia, Kristal Club, the Turabo Society Club and the Fratelli Restaurant.